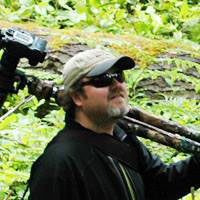 Stuart
Clarke
Field Guide
 BRITISH COLUMBIA, CANADA
After graduating from Trent University with a degree in Biology in 1994, Stuart made his way to the West Coast and Victoria to pursue his dream. 
After a number of years in the Outdoor Industry he finally
found his true calling as a wildlife photographer. 
As a life long birder it wasn't a stretch for him to trade the binoculars for a camera.