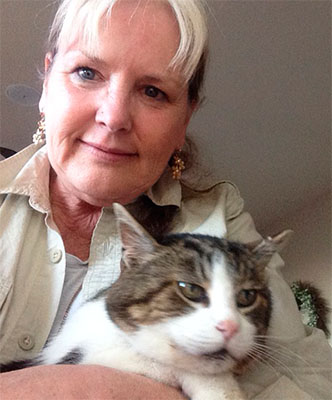 Patti
Dyck
 BRITISH COLUMBIA, CANADA
Patti Dyck is a Canadian born artist, best known for her portraits of cats.
As a child, she was inspired to paint by a favourite aunt and her first cat Simon. Cats, her favourite subject, have been a life-long interest. 
The subtle expressions and striking eyes captured in water colours, wood, stone and fabric, are Patti's trademarks. Flowers and garden settings often seen in her work are inspired by the country scenes found around her farm near Victoria, BC.